__  the company __
PRESENTATION OF ROCHETTE STÉPHANE
With over 25 years of experience in importing and trading wood, we are located in the Rhône-Alpes region and offer a wide range of products from various wood species to the services of manufacturers, joiners and craftsmen in the timber industry.
We are determined to select the best products from our suppliers in Europe, Africa, Asia and America, who are all committed to full compliance with all applicable laws regarding logging. We are involved in the preservation of nature and the renewal of forests. For this reason, we have adopted quality procedures allowing us to provide you with clear guarantees regarding sustainable forest management.
To you wood professionals, whether you are industrialists, joiners or craftsmen, we guarantee a constant supply of varied species of the highest quality.
Passionate about our business, we are constantly striving to find the best products to help you find the most suitable solutions.
__  our commitment __
OUR CERTIFICATIONS
PEFC CERTIFICATION
The PEFC label, or Programme for the Endorsement of Forest Certification, certifies that the wood we use comes from sustainably managed forests.
LABEL FSC
The FSC label is an environmental label that certifies that the wood we use comes from responsibly and sustainably managed forests or plantations.
__  our resources __
OUR WAREHOUSES
With a surface area of 35,000 m², of which 12,000 m² is covered, we guarantee ideal storage conditions for all our products.
Our large stock of wood - in all commonly used species, and our location near the A7 freeway allow us to provide fast deliveries throughout France.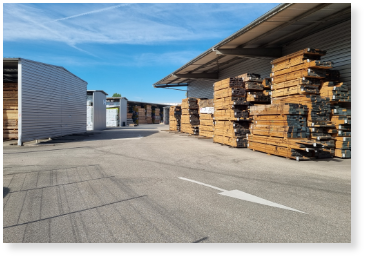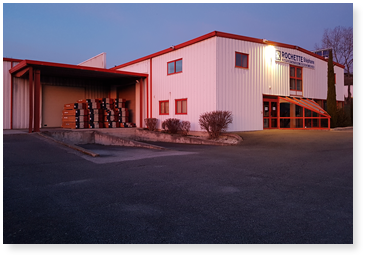 __  our history  __
COMPANY HISTORY
1997: Creation of the company by Stéphane Rochette, and establishment in Salaise
2007: Launch of the first 3-ply scantlings, and precursors to this product
2011: Increase in storage space with the purchase of industrial and office buildings in Chanas
2017: Construction of a 3000m² building in Salaise dedicated to the storage of scantlings
Our sales team is available for any request or a quotation, please feel free to contact us.